FLORIDA SCHOOL FOR THE DEAF & BLIND
ST. AUGUSTINE, FL
Wings of Love, Happiness, and Togetherness
Painted laminated wood (3 elements), 20′ x 32′ x 6′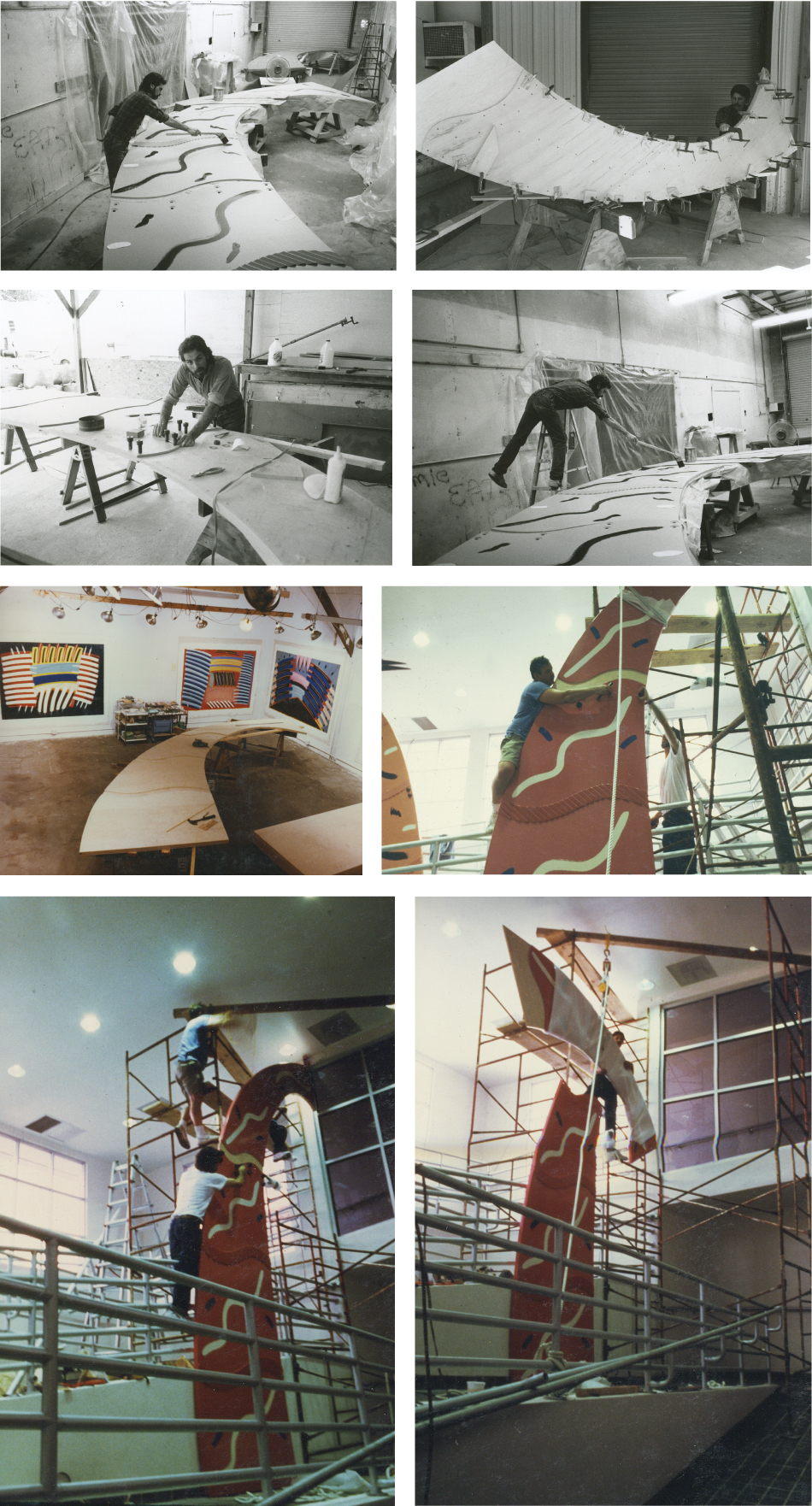 Bright pink, salmon, and grey arches extend out of the center lobby of the educational and residential center for Special Needs
students. Tallahassee artist, Geoffrey Lardiere, wanted the pieces to "grow up within the space and push out" to express the
feelings that there are "no limits" for children. But he also wanted to stress the nurturing atmosphere of the School. The three pieces come together like a family, their different sizes representing father, mother, and child.
The project for a school that teaches sightless children was very special for him. Lardiere's 10-year-old daughter had died in heart surgery. He and his wife agreed to allow her corneas to be donated to provide sight for another child. Lardiere dedicated the work to the memory of his daughter, Gia Elizabeth Lardiere (1977-1988), and to the gift of all children.
Lardiere did not give his work a title. He preferred to allow the children using the building to name the artwork. The title, "Wings of Love, Happiness, and Togetherness," was selected by FSDB students in the Special Needs Department.
Lardiere, a graduate of the North Carolina State University School of Design, worked on the FSDB sculpture for over a year. He was assisted by William Selman, who handled the technical and engineering aspects of the project.